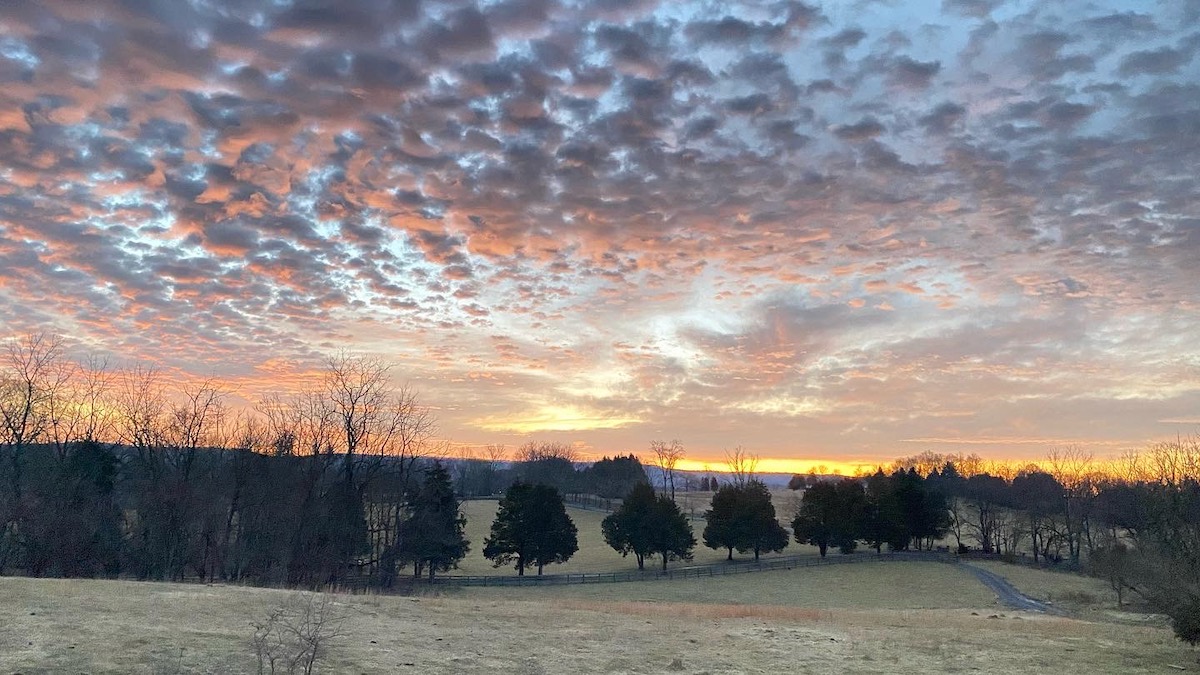 January 6, 2023
Happy New Year!
This year, we're moving into the New Year slowly, sticking with more family time and less busyness. We had a very cold Christmas for our area followed by the new year feeling like spring, with temps in the 60s! We're still waiting on the lambs to be born and thinking we may use a marking harness next breeding season so we can have a better estimate of due dates! In 2021 we happened to witness breeding so we knew when to expect lambs but not this time.
We're still making broth continuously to keep us all filled with the warm nourishment it provides daily, and we're continuing afternoon mineral rich adrenal cocktails for more mental clarity and energy. Of course we're also continuing to making sure to support our bodies with enough sleep, and making sure our home is filled with safe products so we're not adding to our toxin load.
There are more announcements for the month below, including a new free homestead accounting course and a new resource to help you get started with your own website or transform your website if you need help improving it!
One last thought: Instead of focusing on resolutions or a word of the year, this year I'm leaning into obedience. I want to improve my heart in submitting and being refined to serve His purpose for me. I'm looking forward to using the Acceptance essential oil blend that is one of the free gifts this month. Using this blend will help me remember that I want to be more obedient, to be "light and salt." Read more about obedience here.
XO Sarah
The Holistic Homestead Course
We welcomed a number of new students to our course in November and we're temporarily closing the doors for the course while we focus on serving our current students and enjoying some rest and family downtime.
If you missed your chance to get in during our sale, sign up for the waitlist and be the first to know when we open the doors again! We plan to do this mid-January.
Ewe Lambs coming soon(ish?)
We hope to have ewe lambs ready to go to new homes sometime in March (assuming they are born this month!). If you're interested in your own babydoll lambs, please sign up to be notified on the product page by clicking on the image below!
New Free Course
Want to do a deep dive on Homestead Accounting? We're offering free course with lessons released once a month all year long in 2023.
Last year we made huge strides in our homestead finances and when I mentioned homestead accounting in my Instagram stories it sparked a lot of great conversation. This year we have even bigger plans for our homestead business and we'd love to take you along on the journey of setting your homestead up for financial success.
Peter is a CPA with 20 years experience, and we have 6 years of homestead/farm accounting experience.
We'll be covering everything from planning ahead for your income and expenses to legal considerations and everything in between such as day-to-day bookkeeping, in a way that's accessible to anyone.
Ready to learn about setting up or transforming your homestead finances this year? Head to our subscribe page and make sure to tick the homestead accounting box under interests. While you're there you can also tick the checkbox for any of our offerings that interest you!
New Offering!
Have you ever wondered who made our website? I am asked multiple times every month by other homesteaders and small business owners, who want to start or improve their website. I have over 20 years experience with website development and we've now made it easier than ever for you to get started with a new step-by-step instructional page. Whether you're looking for 100% DIY, a custom site, or somewhere in between – we've got you covered.
Limited Time Offer
Have you gotten the Simplify Winter Collection of essential oil blends yet? No figuring out what to put in the diffuser every morning for amazing wintery scents, just pick one and done! These blends also make great perfumes.
Thieves Tea
Have you tried Thieves tea yet? We don't make it often, but it's a good option to remember if you ever start to feel a tickle in your throat. Warming, soothing and ever so slightly spicy, Thieves tea a such a simple wellness tool to have in your toolbox. The Thieves blend includes Clove, Lemon, Cinnamon Bark, Eucalyptus radiata, and Rosemary.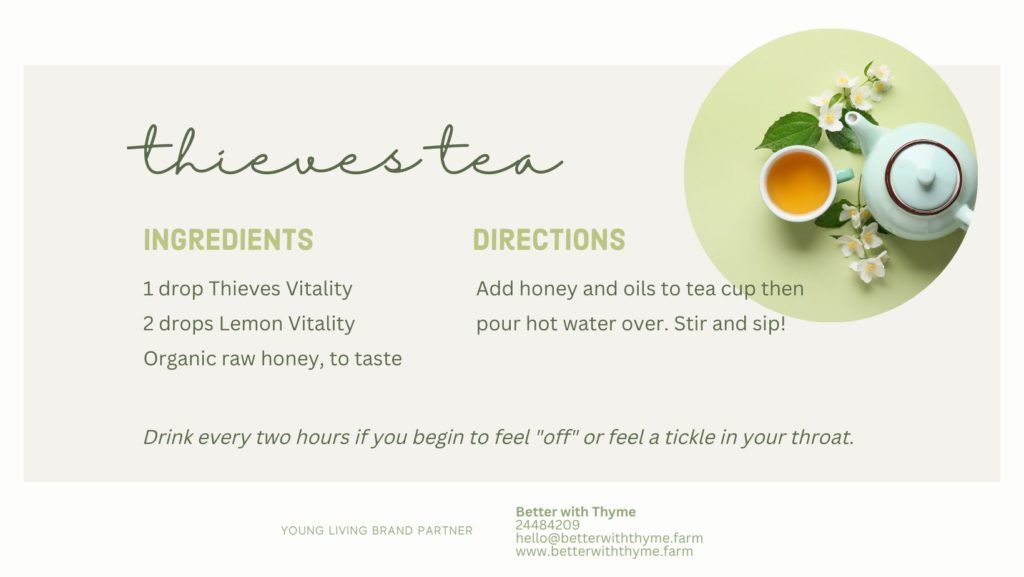 January Diffuser Blends
If you're a current customer or brand partner, you can access our team diffuser calendar with a new blend for every day of the month. Let me know if you need help finding it!
January's Gifts with Purchase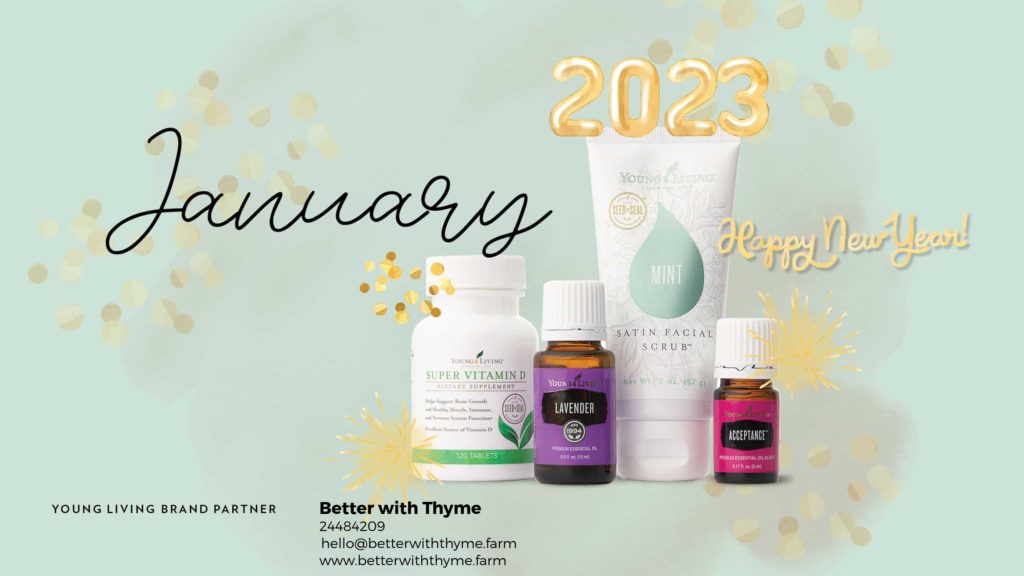 Swipe through below to see all the gifts and ideas of how to use them! The satin facial scrub is one that I use once a week all year round. It's so refreshing for your skin!