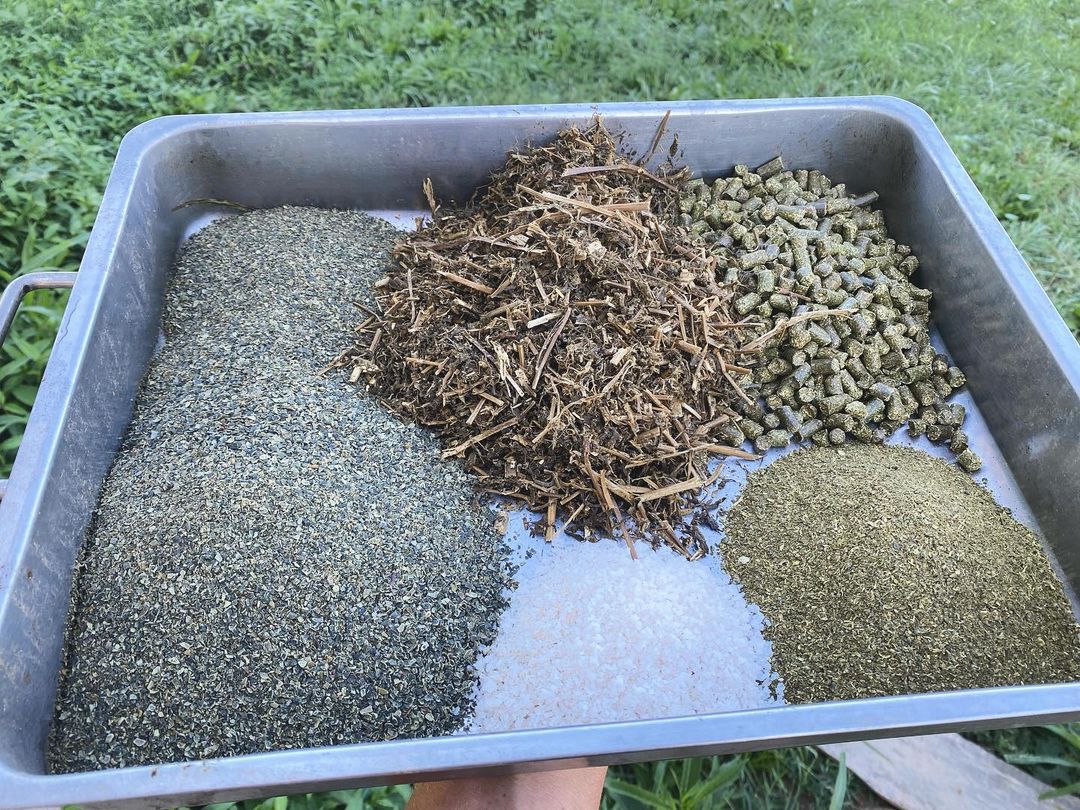 There's one supplement we give to every animal on our farm – cows, sheep, poultry, pig and even our guardian dogs!
We give it because of how much it provides in bioavailable minerals, which effect their ability to stay well and thrive in so many ways, especially during our current times of depleted soils making everything growing in them deficient.
So what is it? Kelp, specifically Thorvin kelp.
Here's some info from the company's website:
Thorvin is a 100% natural feed supplement for supporting optimal livestock health. It is nature's most complete source of bioavailable minerals, vitamins, and beneficial phytonutrients. Thorvin works by filling in micronutrient deficiencies. Every ounce provides nutritional essentials, for just pennies a day.
The most nutrient‐dense kelp animal supplement on the market, Thorvin is harvested from the cleanest kelp beds on earth, and then dried at controlled low temperatures using geothermal energy to concentrate its rich nutrient profile.
Thorvin contains one‐third less moisture, 30% more iodine, and is the only kelp supplement with a guaranteed selenium claim. Whether you are a formulator or farmer, you get more nutrients per pound, and feed less. Thorvin makes good business sense!
Blend Thorvin into feed formulas, or feed it alone or mixed with salt. Naturally chelated, Thorvin is bioavailable and readily utilized; it only takes small amounts to deliver benefits to livestock at all stages of life.
What the Experts Say 🤓
"I have observed Thorvin improving dairy cow health and performance on farms for 20+ years." 

– Gary Zimmer, Biological Farming Expert & Dairy Farmer (WI)
"If you're raising broilers, I sure hope you're feeding Thorvin."

– Kipp Jaszewski, Mountain Meadow Farm (VA)
"When I encounter pinkeye, hairy warts, ringworm, or breeding problems, my first question to farm clients is, 'Are you feeding Thorvin?'"

– Paul Dettloff, D.V.M & Livestock Consultant (WI)
"I switched to Thorvin and saw an almost immediate difference in the quality of the milk – higher butterfat and higher production." 

– Kristie Miller, landofhavilahfarm.com (MI)
"We prefer Thorvin. Other kelps just don't contain the same mineral levels."

– Joel Salatin, Farmer & Author, Polyface Farms (VA)