We occasionally have puppies available for sale from our AKC registered Great Pyrenees livestock guardian dogs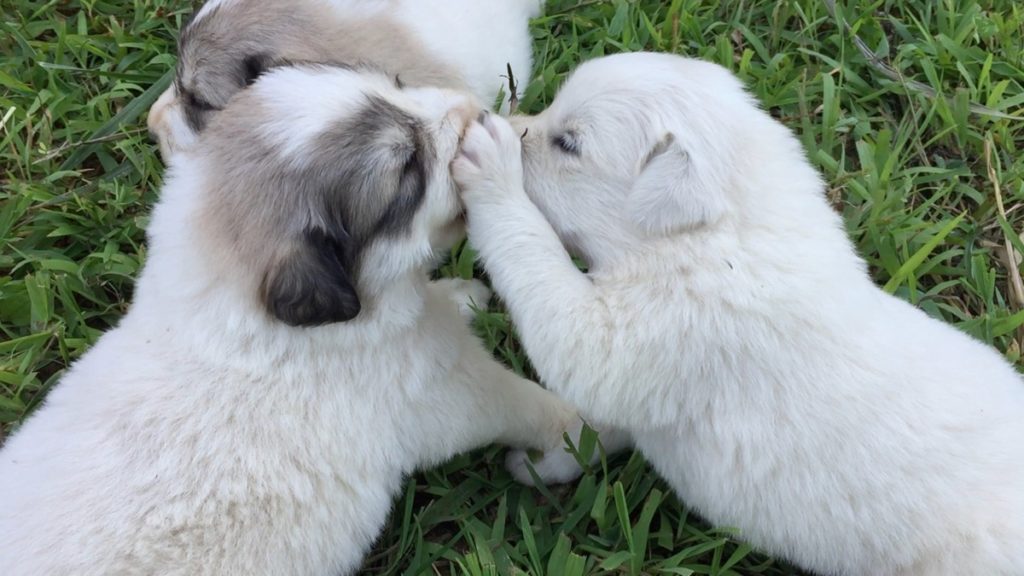 Our puppies are raised as naturally as possible, born outdoors if weather permits and they remain with their working parents until they are ready for their new homes.
The youngest age puppies can be taken home is 8 weeks old, but we prefer 10 weeks. We have found that when mama and puppies determine the weaning schedule, 8 weeks is earlier than they would like to end the nursing relationship.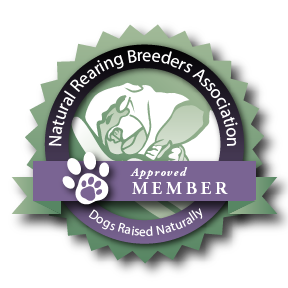 Puppies' first food beyond their mother's milk is the same raw meat, bones and organs as their mama. By weaning age your puppy is accustomed to eating several different types of whole meat and bones.
We have been very impressed with the difference a natural rearing has made in just one generation, and are excited to see our second generation grow!
We believe it is important for livestock guardian dog puppies to have a strong bond with humans. Our puppies get lots of attention and interaction from a young age. We have found that a strong bond with people will help puppies take cues from their people about what is expected of them as livestock guardian dogs. It is also very easy for them to transition to being companions and house pets.