Welcome to Better with Thyme – here to empower you to homestead holistically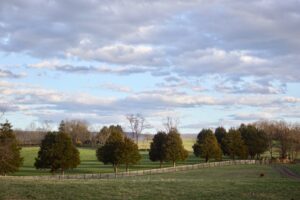 Our hope is to be a light to those who stumble across our little farm, whether you're just beginning to homestead or seeking to build on your established homestead.
We're here to provide holistically raised livestock, guardian puppies and education – our mission is to empower you to you to homestead holistically too!
We'd love to share with you the animals we have been blessed to raise and breed as well as all the lessons we've learned and the experience we've gained along the way. We've been on a continual learning journey we'd love to take you along on – so we can all keep getting better with "thyme." 🌱
Start here
Find out more about the background of our farm, our farm management practices and our current offerings and educational resources below or jump over to our blog to see our latest news.
Background and dreams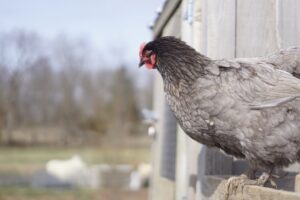 Moving from the NYC area, and the tiny urban food forest we learned so much by starting, our family decided to expand and purchase farmland in the eastern panhandle of West Virginia. We spent a year observing our new space and then got to work, slowly transforming an old hay field into a productive homestead.
Our farm is primarily pasture but we have built a home and have begun to add gardens, a small orchard and shade/nut trees as well as starting to manage the wooded edges of the farm with the assistance of animals.
We are raising a variety of animals who work together as a cohesive whole, including chickens, ducks, turkeys, guineas, sheep, cows, a pig and livestock guardian dogs. With the progress we've made, we're well on our way to providing much our family's food (including milk, meat and eggs) as well as having extra to share at times and of course livestock for sale to help other homesteaders with their flocks and herds.
Our long term goal is to blend the pasture and wooded areas into silvopasture, to provide both forage and shade for the grazing animals as well as a forest harvest such as fruit, nuts and wood. Our dream is to contribute to building God's kingdom and leaving behind a legacy of a productive homestead that serves many with a variety of useful and beautiful plants and animals for generations to come.
Farm management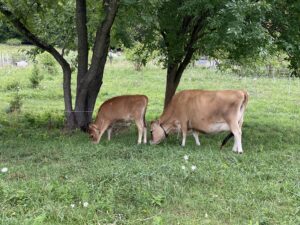 If you're like us, you probably want to know whether the farm you're buying from is going to provide the healthiest possible food and/or livestock. We are not certified by any third parties, but you are welcome to ask us any question you have about our land and animal management and we will be happy to answer.
Our farm had been used for cut hay for 15 years prior to us buying it, so there were no monoculture crops or spraying on our property long enough for any previous chemicals to likely have broken down in the soil.
Since we took over managing this farm in 2016 we have been working toward building biodiversity in the soil, plants and animals to make a cohesive, healthy and whole system, without imports.
We don't spray anything on our plants or add anything to our soil besides the nutrients from breaking down plants and animal manure.
We feed our animals from our land as much as possible and any feed we purchase from off site is certified organic or from a local farm that uses non-GMO and sustainable practices. We do not use any corn or soy feeds.
We also offer our animals sea salt, kelp and other natural minerals and vitamins. The only material we have added in our gardens is cedar mulch, wood chips and ashes from our wood stove.
Current Offerings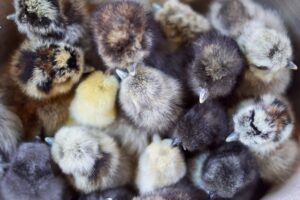 We offer hatching eggs both for local pickup and shipping throughout the US.
We occasionally have Great Pyrenees puppies available as livestock guardians, family companions or both (typically we have one litter every year or two).
Our Olde English Babydoll Sheep typically have lambs born once per year and they are available in the spring after weaning.
We will have miniature and midsize calves and cows available from our dairy cattle once every year or two, either as weaned calves or trained family milk cows.
We offer seeds, seedlings and plants from our garden.
We are taking a break from chicken and duck eggs for eating but may offer them again in the future.
Educational Resources
One of our greatest joys is the work we've been called to do in providing education and support for those interested in holistic wellness and holistic homesteading. We offer a comprehensive Holistic Homestead Course and we also have many free resource pages and blog posts with information about natural and holistic wellness topics and tools such as Natural Rearing, traditional foods and essential oils – one of the tools we use as natural remedies only as needed. Our essential oil business has grown to well over 100 customers and brand partners who we are so blessed to support on their wellness journeys!
Recent reviews of the Holistic Homestead Course: