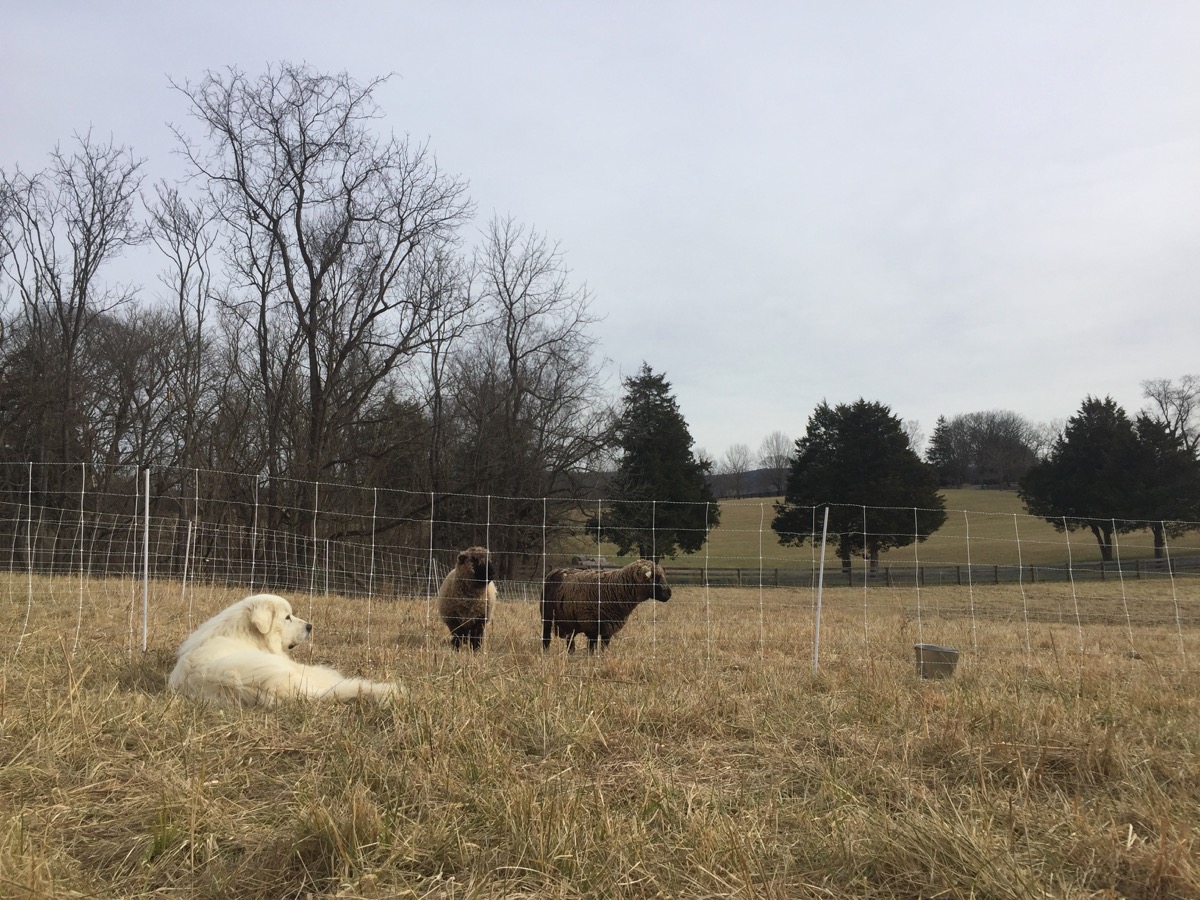 Life on the Farm
Our dogs live outdoors, within the safety of a perimeter fence, guarding all of our animals, including chickens, ducks, turkeys, sheep, pigs and mini cattle.
They spend time with the family every day, including children. They are loved deeply, fulfilled with meaningful work and fed with their optimal health in mind.
Naturally Fed
We strive to feed our dogs an optimal, species-appropriate diet, just as we do for ourselves and all of our animals. Our dogs are fed a natural diet of meat, organs and bones. We also include a variety of herbs and natural supplements, such as kelp and apple cider vinegar on occasion. When needed we use homeopathic remedies and essential oils to support their well being.
We originally included more vegetables, fruit and supplements in our dogs' meals, but have shifted more toward a prey-model diet as we observed our dogs.
Sourcing fresh meat from a local butcher and utilizing pieces that aren't in high demand, such as chicken backs and beef heart, means it costs approximately $2 per pound to feed our dogs real food that is optimal for their health.
Recommended Reading
If you're new to the idea of raw feeding or natural rearing, be sure to check out our recommended reading and feel free to get in touch with us with any questions. We are passionate about healthy living!