Sharing my most recent project because I know so many homesteaders are beyond excited to get this resource going and maybe it will interest you too!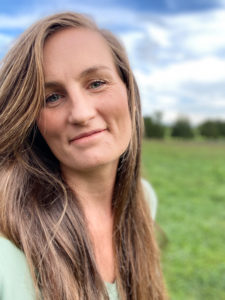 The Holistic Homesteaders Hub was born of the loss of one of my mentors, Dr. Jeannie Thomason, and along with her the Natural Rearing Breeders Association for Dogs & Cats. I was then inspired by students in the Holistic Homestead Course, who were looking for quality, holistically raised animals after starting the course. Using Dr. Jeannie's model, my hope is to give holistic breeders, buyers and service providers ease in connecting with each other.
The mission of the Hub is to support holistic animal stewardship by connecting approved holistic breeders who are raising their animals with the utmost care and adherence to God's natural laws, with qualified buyers who will continue to raise the animals with holistic natural rearing practices as well as supporting both breeders and buyers by connecting them with holistic animal service providers of services such as animal naturopathy, holistic veterinary care, homeopathy, massage therapy, education, grooming, training, handling, boarding and transport.
The Hub is just getting started, and I can't wait to see where it goes! I hope you'll join us!
XO Sarah