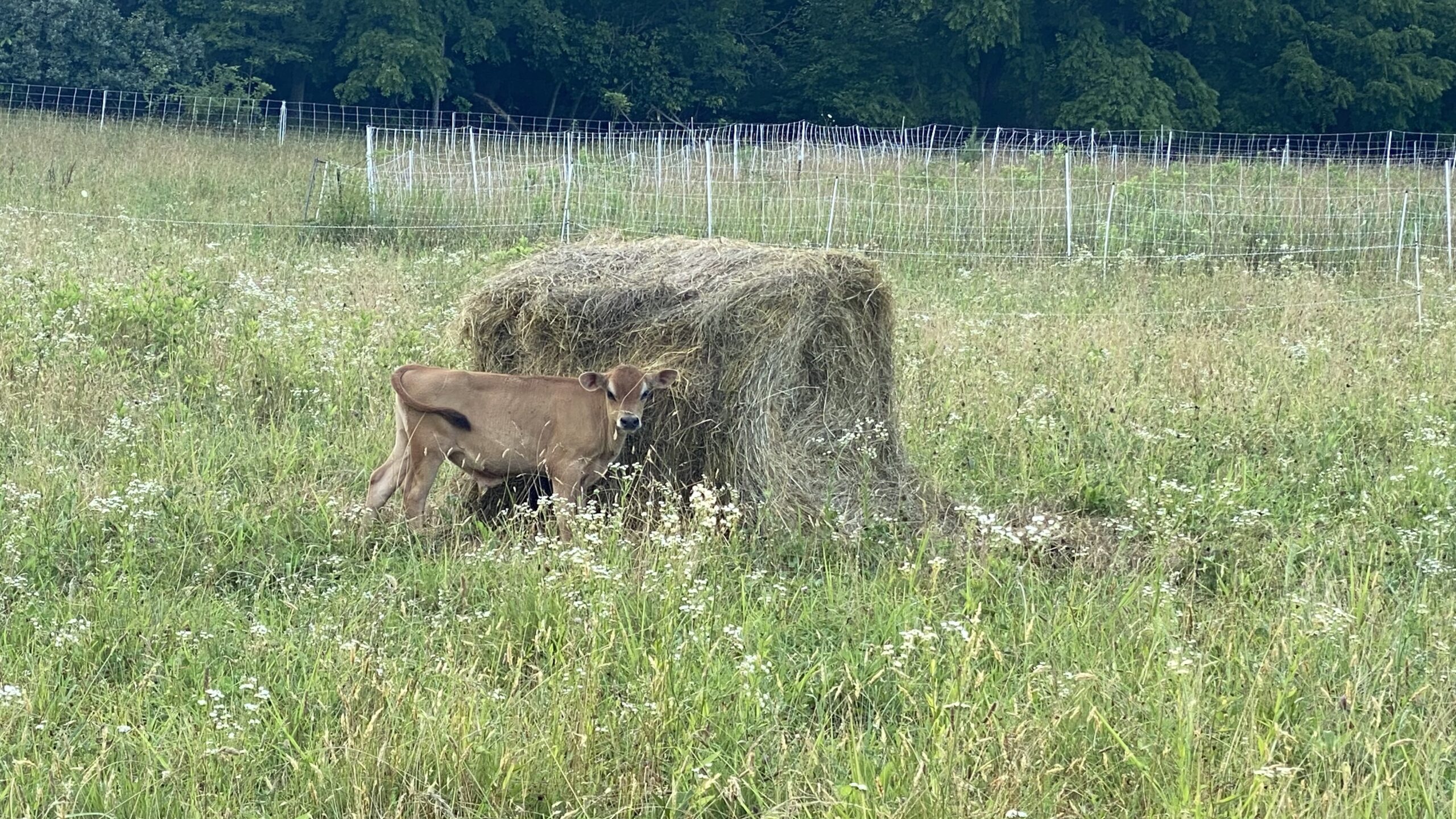 July 7, 2023
It's July! And my last update was in March! Typical that spring and summer tend to get busy on the farm! Over the last few months we have made a number of changes around our farm, and we are refocusing on our primary purpose of our homestead (other than feeding ourselves), which is to empower other families to holistically raise their own food too! What does that mean we've changed? We're taking a break from selling food from our farm, and we're focusing more on raising animals for other families as well as education on homesteading holistically through our blog and course.
Since my last update, we and all the animals made it through a two month drought: just take a look at the photo above for proof – much of our pasture is thin and weedy and we've been feeding hay all summer to make sure the cows get the nutrition they need! We've had a bull calf born and we bought a heifer calf from an organic grass-fed dairy farm (both will be available to go to new homesteads when they are old enough). We temporarily added two more cows to our herd (more on that below). And we purchased three new unrelated rams to create three sheep breeding groups that will allow other families who purchase from us to be able to buy breeding pairs and trios. We have also completed another hatching egg season and I'm hopeful to get a fall garden started within the next month!
A lot of our focus this year is training future family milk cows. Besides the calf we have been working with since her first week of life we are also taking on a challenge (at least for us!) – we're boarding a cow who has not been trained. Our mission is to train her to be a family milk cow before she goes to her new owners next year. This is the first time we've taken on a fully grown cow who hasn't already been halter and lead trained and we'll also watch her through calving and get her started with being milked. So far she's fitting in well with our herd and we're slowly working on her warming up to humans. We also have her yearling bull calf here to breed our two oldest cows for next year's calves.
One last thing I'll mention – a project that is coming together nicely is our chicken breeding project! We have kept many rare and heritage breeds here on our farm and I never could pick just one favorite breed so I started working a couple of years ago with combining some of my favorite birds. Some of the most important traits I'm looking for are that they are excellent foragers and do not have single combs (to avoid roosters with frostbite). Of course we also love beautiful feathers and eggs so many of the birds are blue and splash with slate legs, and beautiful chocolate eyes and some have copper patterns in their feathers. Most of the birds lay seafoam colored eggshells and some lay brown with light speckles. They are truly fun and beautiful birds and eggs and I can't wait to share them with you in the future!
I hope you are having a great summer!
XO Sarah
Latest Pages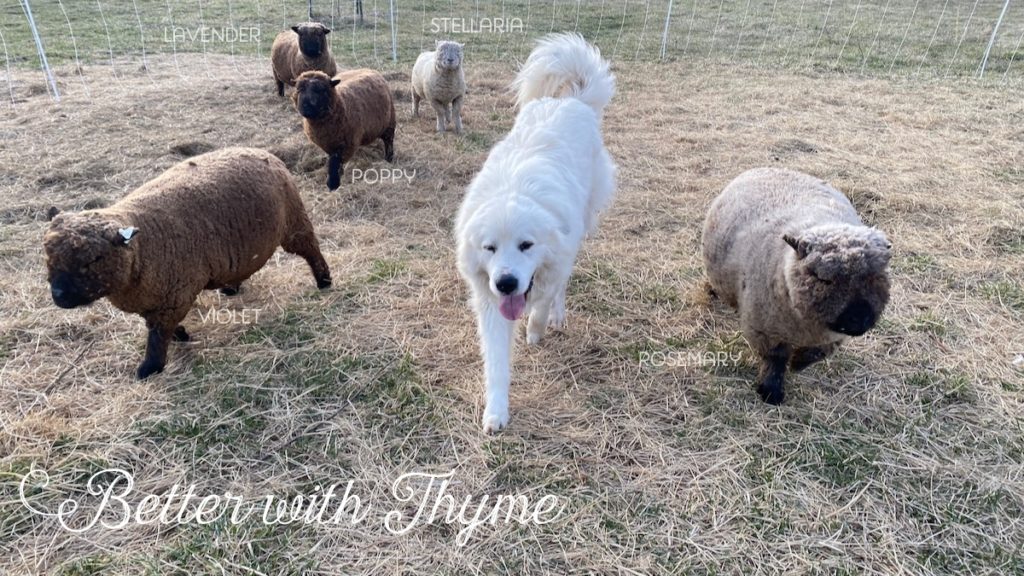 There are a number of new pages on our website, including photos and information about our breeding cows and sheep:
My Favorite Scent of Summer – Seaside!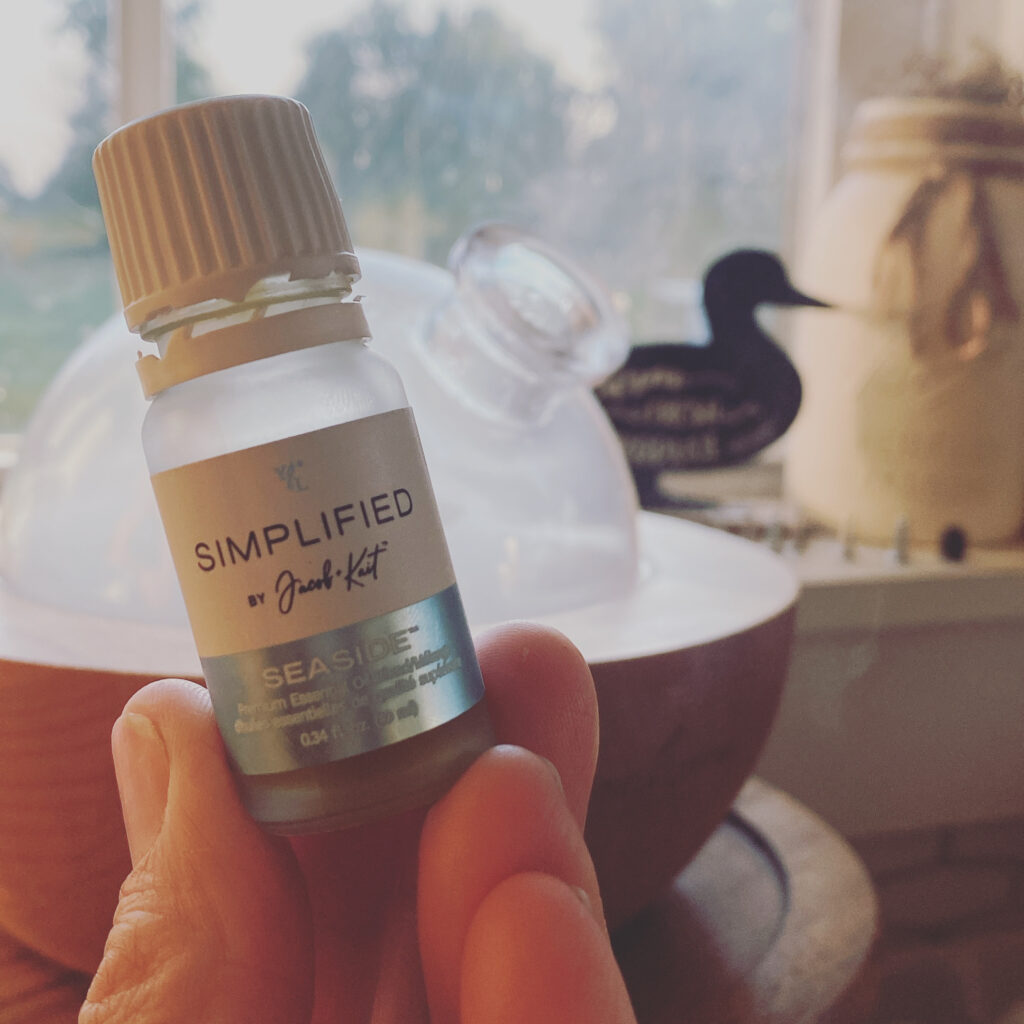 We don't live close to the ocean anymore, but I still get to experience the smell of the seaside in our home on summer days.
Would you like to try it too? You can order a set of three summer scents, or just pick your favorite. The summer Simplified Collection includes Seaside, Orange Creamsicle and Tropical Tango.
You can use these blends in a diffuser, in place of perfume, to make a room spray and more.
If you've never ordered from Young Living before and don't have a diffuser, let me know and I'll send you a free diffuser when you order the Simplified Summer Collection! You can also get 10% off your first order with the code SHAREYL.