Miniature Jersey bull calf for sale. Dam raised, will be available after weaning (November 2023).
Blackberry
| | |
| --- | --- |
| DOB | May 20, 2023 |
| Sire | Chestnut Oak Harold |
| Dam | Misty Morning Farm Mulberry |
| Conception | Natural |
| Color | Fawn |
| Height | 23.5 inches at birth. Will likely mature as a miniature Jersey, potentially midsize. |
| Polled/Horned | Polled |
| Beta Casein | A2/A2 by parentage |
| Registration | International Miniature Cattle Breeder's Registry #21015 |
Blackberry was naturally conceived and comes from generations of grass fed only cattle. Both parents are A2/A2 and polled (dam is homozygous polled, sire untested) and both are registered with IMCBR. Sire was 42 inches at 2 years and dam was 41 inches at 3 years.
This is his dam's 3rd lactation and she's currently producing approximately 3 gallons per day. She produced 2 with her second calf, and 1.5 with her first calf. The photo of her udder below is one week before she calved with Blackberry.
Blackberry has a calm temperament and sticks close to mama's side, learning from his dam as well as the older bulls in the herd. He is comfortable with people but not overly familiar.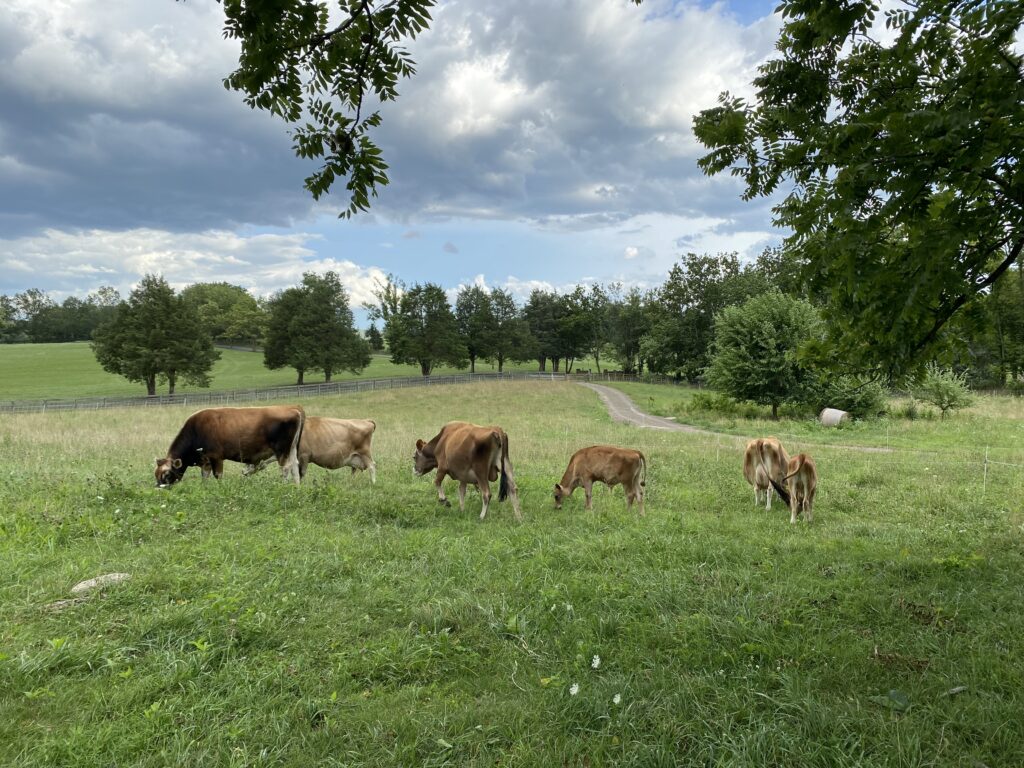 Registration & Pedigree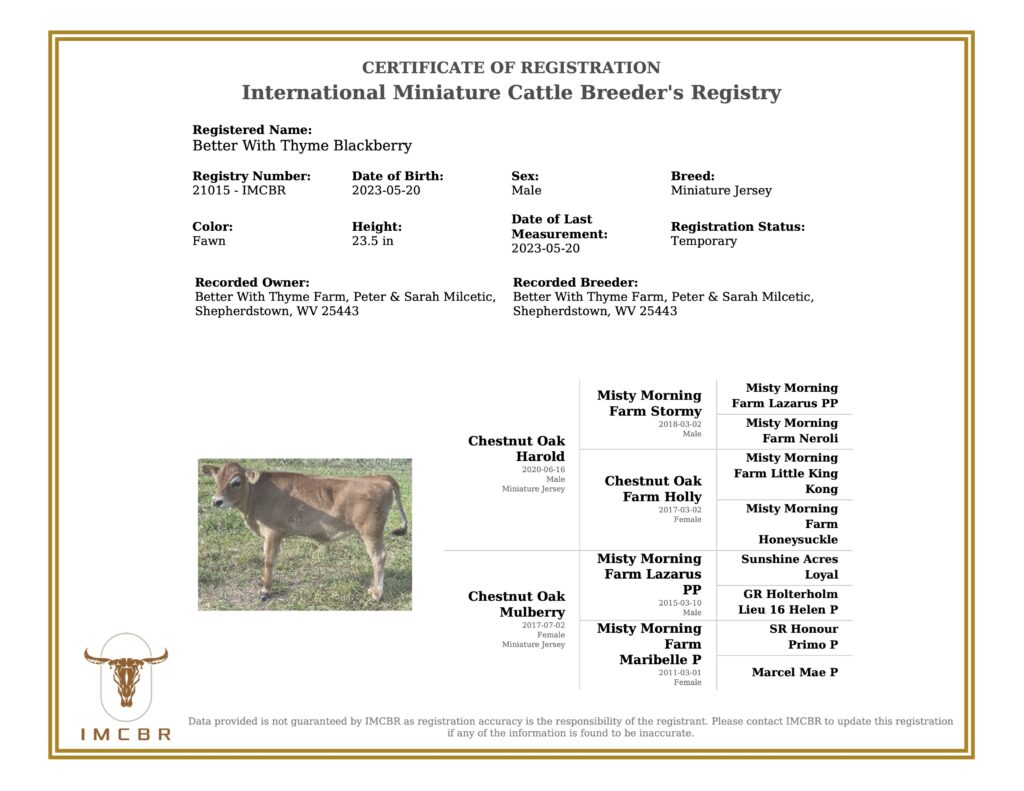 Cattle Questionnaire
If you are interested in one of our available Jerseys or want to be on our list to contact when we have availability in the future, please help us get to know you and your needs by completing our cattle questionnaire.