May 2021
Earn a $25 Account Credit
Do you have a friend or family member who is interested in Young Living?
This month YL introduced the Seed to Seal starter bundle for just $49 and the basic starter kit is on sale for $25, making it even easier for you help a friend get started.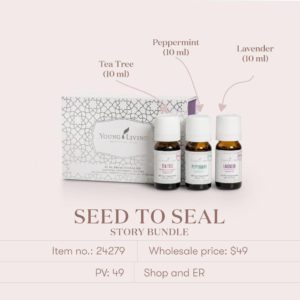 For each friend you enroll with 50PV or more during the month of May you will earn a $25 account credit for this year's YL convention!
Your friend will also get a glass spray bottle with a Thieves cleaner label, a sample of the Thieves household cleaner and a recipe card. Click here to see the gift.
Do you need your link or any other help with enrolling a friend? Let me know!
May Gifts with Purchase
This month's free gifts with purchase are some of Gary Young's all time favorites. With the 3rd anniversary of his passing this month, I think it's also an incredible way to honor him.
Gary has shared passionately about the reasons why he created each blend for specific support and you'll get to read his words below! Thank you to Diamond Heather Portwood for gathering this info from treasured CDs of recording dating possibly as far back as 2004 and Gary's blog.
I hope you will feel connected to him and be equally as inspired as I was reading them.
XO Sarah
On Sale This Month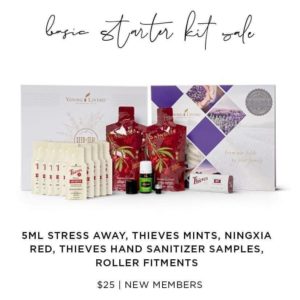 The Basic Starter Kit includes Stress Away essential oil blend + a roller fitment, 10 Thieves Hand Sanitizer samples, Thieves Mints and 2 NingXia Red samples.
Both the Lustre and Lucia diffusers have glass covers handcrafted by a master glassblower trained for years in the art of glasswork, making each diffuser a unique work of art that will illuminate the décor of any home.
The gorgeous design creates soft, ethereal light, a luminous sensory companion as the ultrasonic diffusion fills your home with your signature home essential oil scents.
Either of these diffusers would be great options to pair with the Seed to Seal Starter Bundle or the Basic Starter Kit!